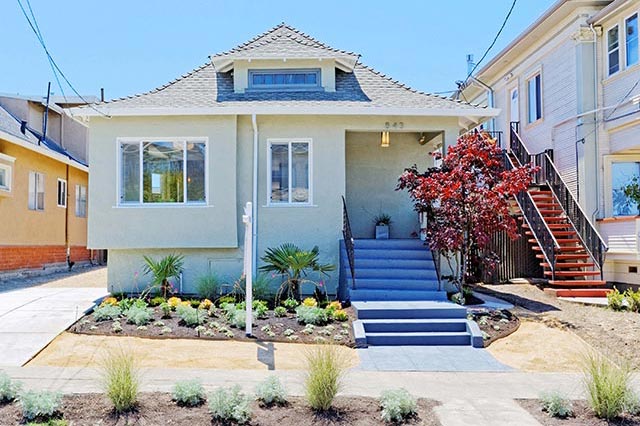 A Real Contractor's Special
Who We Worked With
Homeowner
The homeowner came to us for help with his rental property. The house had structural problems, systems that were out of code, and the kitchen and baths needed extensive work. In other words, it was a "Real Contractor's Special."

Once the tenant moved out, the owner didn't want to spend the $300,000 it would take for the heavy buildout of a new foundation and to correct the dry rot in the framing, so he welcomed our off-market, all-cash offer.
The amount of work required to bring this property up to sale condition seemed to scare off potential contractor-buyers. But we felt that since it was in an up-and-coming neighborhood, the investment was worth bringing back the charm to this house. In the end, the seller was happy to get the cash out of his property quickly with a smooth transaction.
Bay Reach Homes converted the property into a lovely Craftsman with contemporary tones which has rejuvenated the neighborhood.